How Airsupply Achieved a 7x Increase in Meeting Conversion Using Re:catch
Scaling a startup can be an uphill battle, especially when resources and funds are limited. The key to success here lies in optimizing meeting conversion and minimizing time-to-revenue, as higher sales leads directly translate into increased revenue.
Airsupply, a thriving South Korean B2B startup with a growing customer base of over 1,000, understands this challenge all too well. We had the opportunity to sit down with Wonkyun Kim, CEO of Airsupply, to delve into their remarkable journey of achieving a 7.2x increase in meeting conversion rate through the integration of Re:catch. In this customer success story, we uncover the strategies that propelled Airsupply's growth and propelled them towards increased meeting conversion.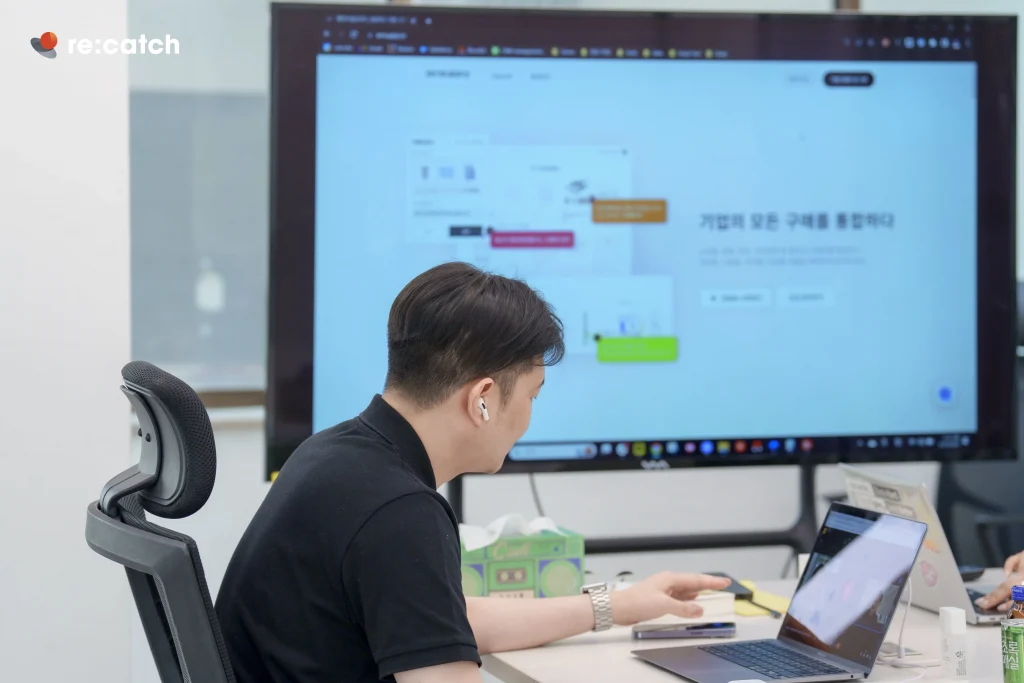 Airsupply, procurement management B2B SaaS
Airsupply, a B2B SaaS platform specializing in procurement management based in South Korea, is revolutionizing the way businesses handle their purchasing and inventory needs. From office supplies to company merchandise and even your favorite snacks, managing multiple vendors like Amazon and Office Depot can be a time-consuming hassle, involving complex logistics, delivery coordination, and payment processes.
However, with Airsupply, these challenges are seamlessly addressed, streamlining the entire ordering, purchasing, and inventory management workflow. Furthermore, Airsupply provides comprehensive data reports to monitor procurement performance and optimize management strategies. As a B2B solution catering to multiple stakeholders and customers, the sales team at Airsupply recognized the need to enhance their sales process.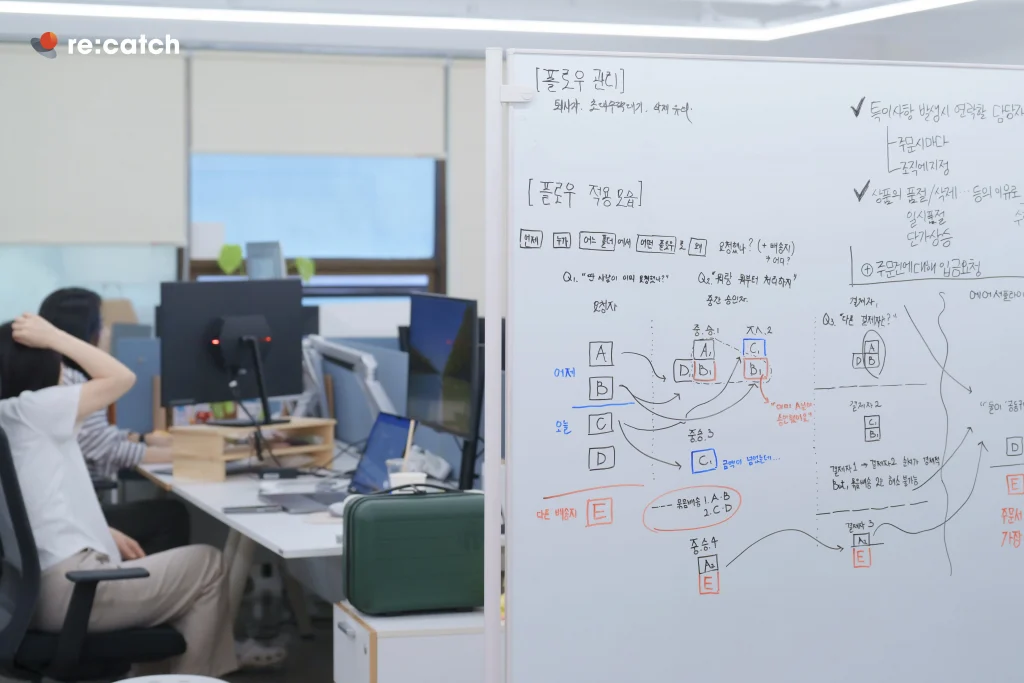 How AirSupply reached 7x higher meeting conversions
When it came to their demo request survey form on the website, Airsupply initially had a comprehensive set of 7 input fields, covering details such as name, company name, position, company size, and additional notes. While their intention was to collect as much information as possible, they noticed that a significant number of leads submitted the form but failed to convert into actual calls and meetings.
However, after integrating Re:catch into their workflow, they witnessed almost immediate meeting conversion from form submission to scheduled meetings. This allowed Airsupply to reduce the number of input fields to just 4. With Re:catch, they eliminated the concern of missing out on those crucial initial calls with potential leads.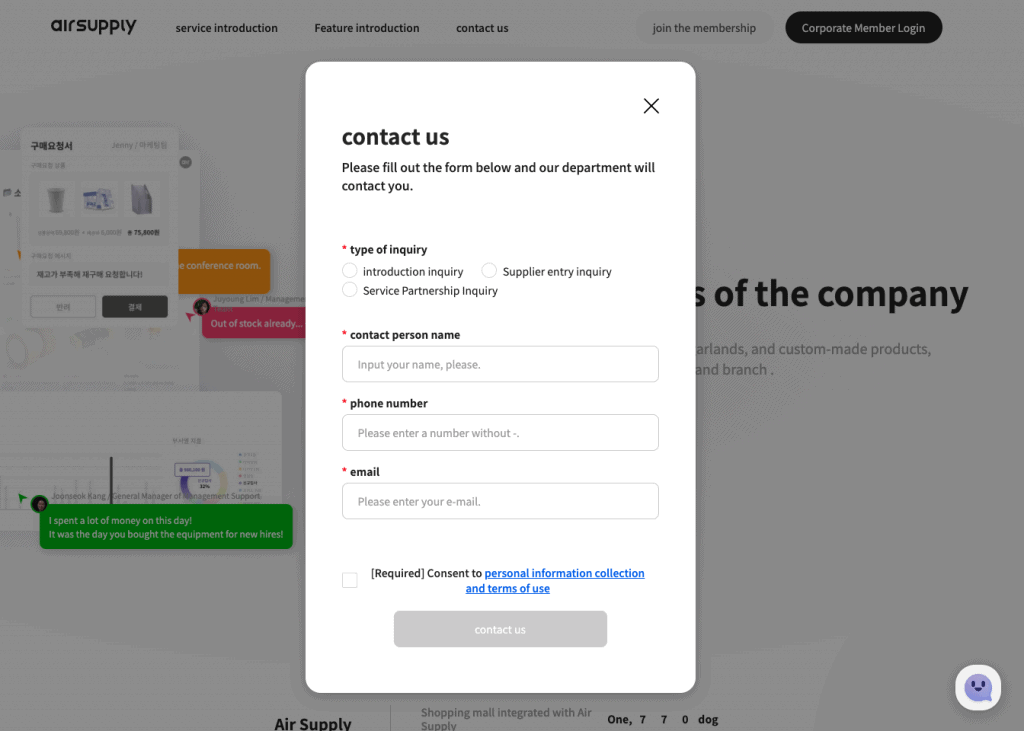 This optimization created a virtuous loop for Airsupply. By minimizing the number of questions in the webform, they significantly increased the ease of form submission, resulting in higher meeting conversion rates. In fact, research shows that reducing just 3 questions in a webform can lead to a remarkable 10% increase in form completion rates.
Thanks to Re:catch, Airsupply's leads were empowered to book meetings right after submitting the form, ultimately leading to an extraordinary 7.2x increase in meeting conversion rates. In contrast, before implementing Re:catch, only 11% of leads ended up securing meetings, highlighting the remarkable impact of this tool with an impressive 80% meeting conversion rate.
How Airsupply streamlined lead response time with Re:catch
The initial sales workflow at Airsupply proved to be a major hassle for the team. Whenever they received inbound lead emails, they had to interrupt their own tasks, relay the message to their sales reps, and then allocate the leads to the appropriate account executives. As a result, the lead response time increased, leading to potential loss of interest from the leads themselves.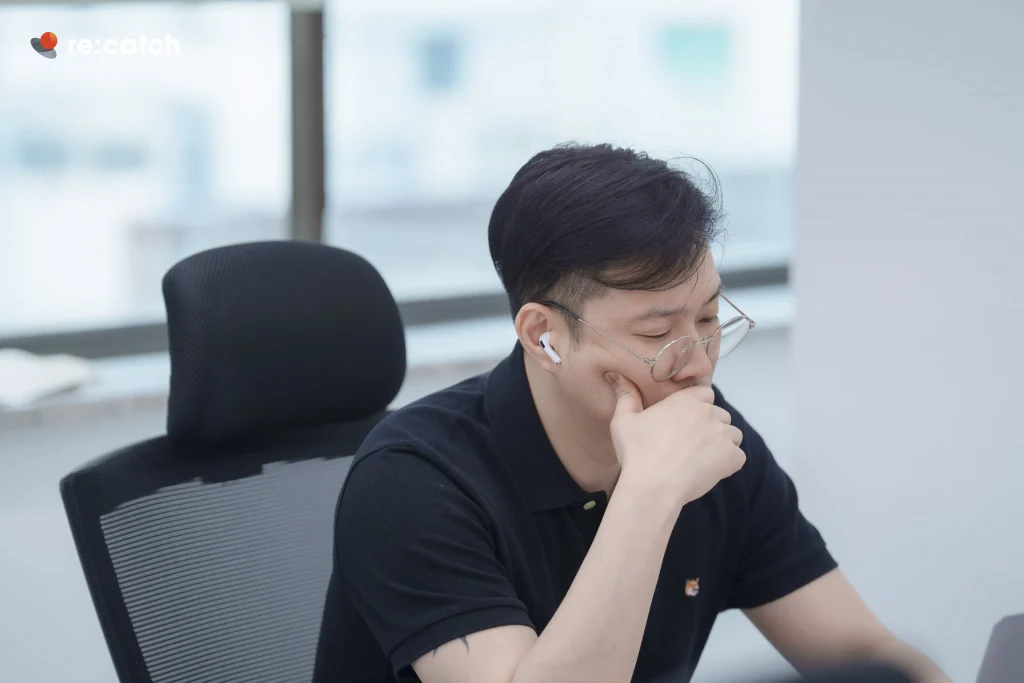 Wonkyun Kim, the CEO of Airsupply highlighted the significance of timely responses, stating, "Even if a lead initially expressed interest, any delays in our response could cause them to lose interest, putting us back at square one."
Enter Re:catch, a game-changer for Airsupply. With the implementation of Re:catch, the time-consuming process of lead assignment and routing to sales reps became a thing of the past. It's proven that if a sales rep reaches out to a lead within 1 minute of receiving the inbound inquiry, the meeting conversion rates experience a staggering 400% increase.
Eliminating endless email ping-pong
Airsupply, like many other businesses, experienced the frustration of endless email exchanges, calls, and text messages just to schedule a single meeting with their leads. On average, it took over 5 interactions to finalize a meeting, leading to significant delays in the lead time.
This back-and-forth communication created a cycle of missed opportunities, as leads would often fail to respond or get lost in the shuffle of ongoing conversations. It became a time-consuming and inefficient process that hindered their sales efforts.
Fortunately, Re:catch came to the rescue for Airsupply. By implementing Re:catch, leads were now able to schedule meetings with the sales team instantly using a pre-crafted email with suggested time slots. This streamlined approach freed up the sales team to focus on actual sales and meaningful interactions with leads, rather than wasting valuable time on scheduling and contacting prospects.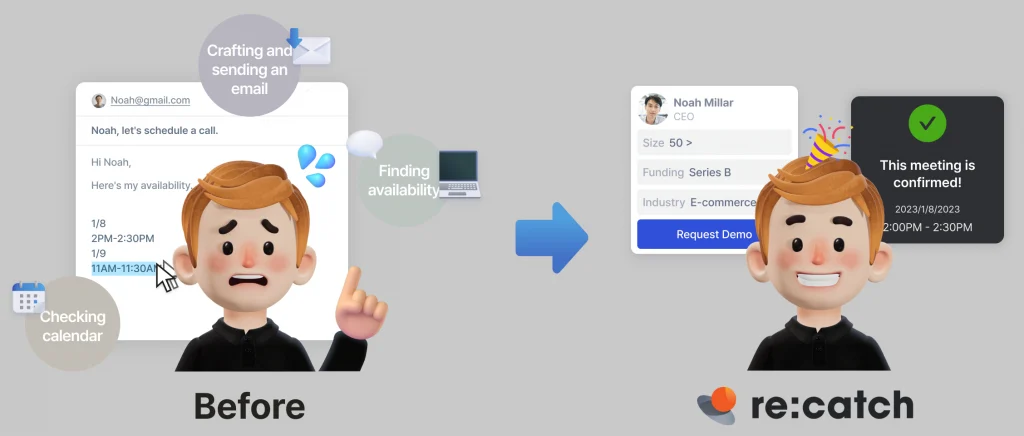 Saving costs and streamlining conversion pipeline
In the world of startups, converting inbound visitors into leads is vital for reducing marketing costs and accelerating time-to-revenue. However, limited resources often pose challenges when it comes to revamping the sales meeting conversion pipeline. Airsupply, like many other startups, faced this very dilemma.
Integrating Re:catch provided Airsupply with an immediate solution. By automating each step of the pipeline, they were able to achieve significant improvements without the need to hire additional engineers or designers.
This not only saved them valuable time and effort but also resulted in substantial cost savings. In fact, they estimated that by leveraging Re:catch, they saved the equivalent of one month's salary for a designer, eliminating the need for a costly redesign.
Re:catch, Airsupply's "growth engine"
In our conversation with Airsupply, it became evident that their dedication to customer care and the impact of procurement management on company culture and performance were paramount. CEO Wonkyun Kim emphasized their mission to establish a new standard in procurement management and effectively communicate this value to their leads.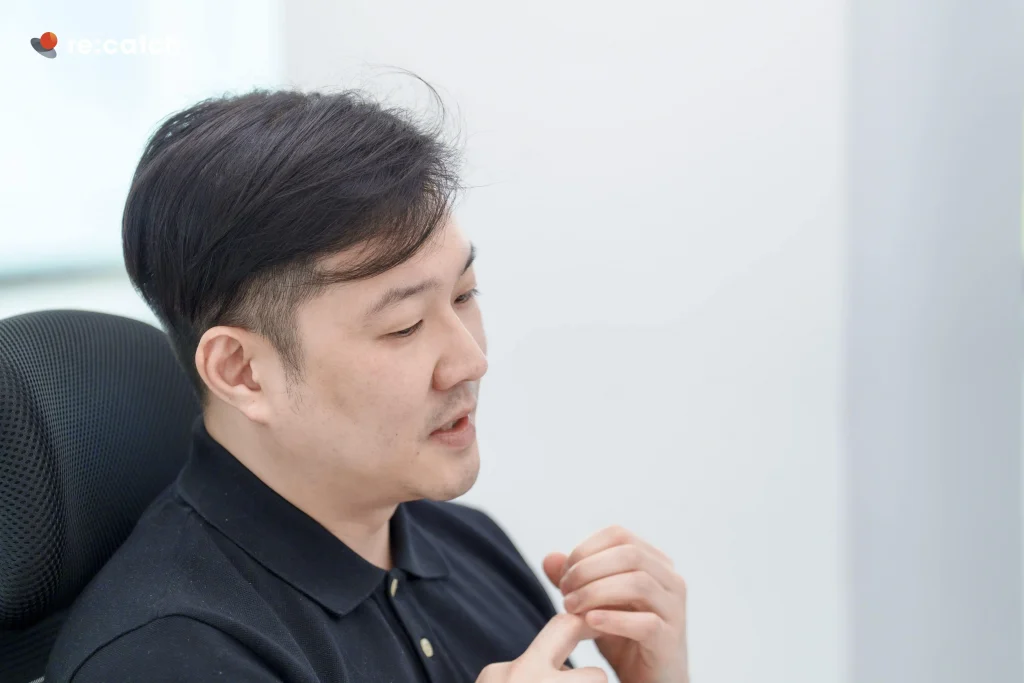 "Re:catch is our growth engine", Kim described Re:catch, highlighting how it drives Airsupply's sales growth and increases meeting conversion.
Ready to set up a growth engine for your company? Click here to learn how.